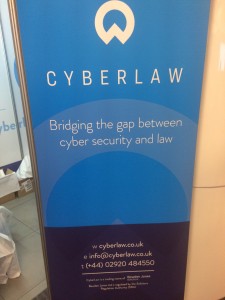 Cyberlaw, a partner of Bowden Jones Solicitors, recently exhibited at the European Legal Security Forum 2016 in London.
Whereas this was the official launch of the Cyberlaw brand, the team at Bowden Jones Solicitors has been directly dealing with Cyber Security breaches for a number of years.  In addition, all of the legal professionals at Cyberlaw hold significant experience in dealing with such matters.
To find out more information on how Cyberlaw can help you or your business please click here
If you would like to speak to an expert directly then please call us on 02920 484550.