Making a will can be a daunting prospect that can leave you with more questions than answers. We will ensure it is a simple, flexible & hassle free process giving you the opportunity to make changes whenever they are required.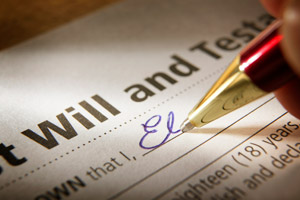 Here at Bowden Jones Solicitors we have a vastly experience Wills and Probate Team who focus on giving our clients the best possible advice, often in very difficult circumstances. Our friendly approachable professional lawyers will take the time to be available to listen and to understand your situation. We ensure that you will always be given clear and understandable advice. We will ensure that your Will reflects your priorities and clearly states your wishes and intentions. We will give the best possible advice so that your family are not left with any difficult decisions or problems when the time arrives.
We realise that people do not like to think about death but preparing a properly constructed Will means that your loved ones do not have the additional burdens of a complicated probate when things go wrong.
We can help with:
Administration of Estates
Court of Protection Matters
Lasting and General Powers of Attorney
General Asset Protection
Making of Wills and general advice
Property Trusts for Unmarried Couples
Protection of Elderly Client's Assets
Tax Planning
Home and Hospital Visits available
Please contact us to arrange an appointment. We are able to accommodate both home and hospital visits upon request. Our Wills & Probate team can be contacted on 02920 484550 or emailed at enquiries@bowdenjones.co.uk.